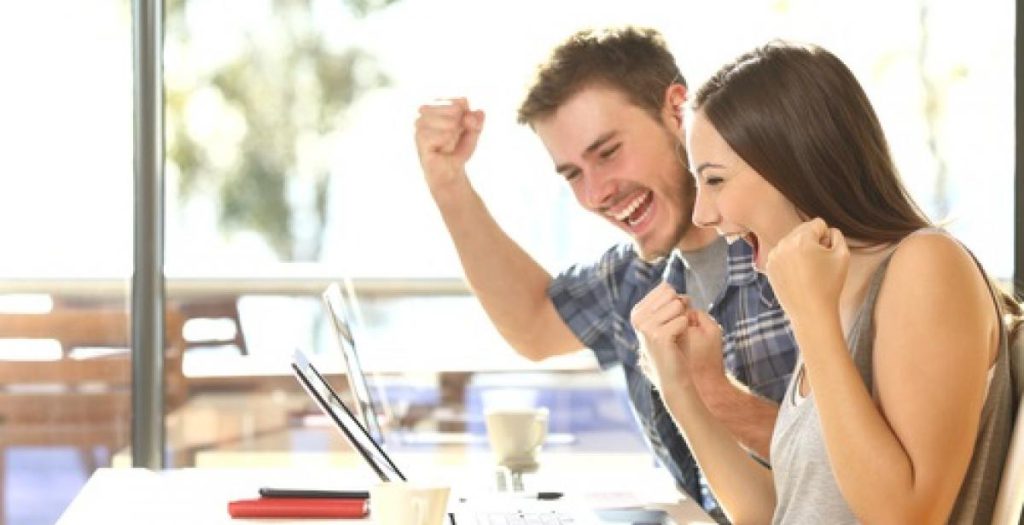 The best way to plan and prepare for the IELTS.
As we know how stressful it may be to think about where to even start while preparing for the IELTS, we have compiled a list of helpful tips to help you start your IELTS preparation. As this is the best way to prepare for IELTS.
Understand the exam and its format.
You must have a solid understanding of the test's structure before you prepare for it with practice questions. Review the test's content, including the questions and tasks you may expect to see, to get yourself acquainted with the exam.
Keep in mind that knowing the structure of the test is crucial to doing well on any test, not just IELTS.
Know the timings of the IELTS exam.

 
The more you know what to expect from the format of the test, the more likely you are to finish it in the allotted time.
As a matter of fact, the best way to know the pace of the test is to practice under timed conditions.
Because the IELTS exam has a time limit and you will only have so much time to complete each section. If you find that the time constraints prevent you from focusing on each module individually, or if you find you need more time overall to finish the course.
Keeping this in mind, to get you acclimated to the speed of the IELTS exam, all the practice that you do with ScoreGetter's IELTS preparation course follows the same time format as the real test.
Understanding the English Language better with IELTS Strategies
Overemphasizing the importance of the IELTS exam is a common error among students. They spend a lot of time practicing for the IELTS but don't put any effort into bettering their English.
Moreover, many students in Chennai who are preparing for the International English Language Testing System (IELTS) either don't realize they are at an intermediate or lower level of English proficiency or have forgotten that IELTS is a test of English language competence. So, you'd better have a solid grasp of the English language.
Learning IELTS is a process, so be patient with yourself. If you want to go up one score band, it will take you around 2 weeks.
Start your preparation for your exam at least 3 to 4 months before it's scheduled to take place. If you want to improve your English and score higher on the IELTS, you can enroll with ScoreGetter, which offers such services.
Developing your Reading Skills
The reading section will assess a range of reading abilities. Skimming, scanning, capable of absorbing the information, recognizing the author's point of view and intent, and so on.
You need to respond to a variety of question types, including multiple-choice, true/false, matching, complete sentences, complete diagram labels, and match headings.
Make sure that your practice tests contain questions from a wide range of topics so that you can build familiarity with the different formats.
Timing on Reading Section
Timing is very important in the reading module, and you won't have time to read the texts more than once. You can avoid this by making use of the strategies at ScoreGetter. For instance, you must know how to skim the passage and understand what specific facts you should concentrate on the most.
Use appropriate and assertive language when writing.
Usually, students have the most trouble with the writing section. Formal writing is required for both tasks in the academic IELTS.
Tasks
For Task 1, you'll need a solid grasp of English and lots of practice expressing and explaining data.
There are a few obstacles to overcome in Task 2. If you know little about the assigned topic, it might be challenging to come up with original ideas. The essay also has to be well-organized.
When preparing for the test, it is important to use the correct terminology when answering Task 1 questions and must have enough practice with all the different graphs (line graphs, bar graphs, pie charts, tables, multiple data sources, processes, diagrams).
Be sure you know how to write an introduction and a conclusion, as well as the basic framework of an essay, before tackling the Task 2 questions. You need to put your thoughts together in natural English. The IELTS is a standardized test, so it's good to practice and become comfortable writing on a variety of topics.
Speaking
This test has three parts and takes less than 15 minutes. The first 5 minutes are to get to know each other and talk about general things. The second section evaluates the examinee's ability to speak on a random topic presented on a task card. The last part only makes the second more complicated. The examiner will also evaluate the candidate's pronunciation, vocabulary, and fluency at this point.
Attempting practice tests.
Take a practice exam to evaluate your preparedness and highlight your areas of weakness. You must understand, this is a vital step in the preliminary preparation process, as it will reveal your areas of strength and areas for improvement. As a result, developing a strong foundation for the test requires focusing on both strengthening areas of weakness and expanding on areas of strength.
However, If you have trouble avoiding or even identifying these issues, in that case, seek the help of an expert. Taking an IELTS preparation course will be the best solution for most test-takers since it is one of the simplest methods to approach the test and the best way to prepare for the IELTS.
Those whose native language is not English but who intend to visit, live in, or work in a place where English is the country's official language of communication. The International English Language Testing System (IELTS) is valuable for both immigration and higher education.
More than 11,000 entities in almost 140 countries throughout the world recognize IELTS test results, including companies, governments, and educational institutions. Moreover, officials in charge of issuing visas and enrolling students at universities throughout the world use the International English Language Testing System (IELTS) to assess their applicants' English language skills.
The exam fee for the IELTS is Rs. 15500. You can choose between computer delivered or the per and paper IELTS exam format. 
Your answer to that question relies on the university of your choice. The minimum acceptable IELTS or TOEFL score varies per institution. The minimum acceptable score for English proficiency can be read on the admissions criteria page of the websites of the universities to which you are applying.
For instance, if your IELTS result is less than 6.0, you may choose to take the exam again. The minimum acceptable score on the International English Language Testing System (IELTS) for admission to the undergraduate or post-graduate level at most universities is 6.5, with no band less than 6.0. However, most schools suggest a TOEFL score of 83, which is equivalent to an IELTS score of 6.5.
There are 2 options for IELTS examination. They are, IELTS Academic and IELTS General. 
The IELTS Academic exam happens 48 times in a year (approximately 4 times in a month) and IELTS General takes place for 24 times in a year. 
However, you must book for the exam at least 3 weeks prior.
Here is the frank and sincere response to your question: A lot rides on the specifics. How well-developed is this individual's command of the English language? To what extent do they find it simple to pick up different tongues? How do they fare in a rigorous, three-hour test? What strategies do they employ when forced to strike up conversations with total strangers? Because everyone of us is unique and approaches the examination with our own set of experiences and perspectives, the answer is ultimately open-ended.
Since the Academic test requires a higher level of English proficiency and a more extensive vocabulary it is the more difficult one to score.
In contrast, the General IELTS test is often understood to be slightly easier to score.
A decent amount of preparation lasting for about 2 to 3 months should help you get you to achieve the score you want.